Here is my six-wheeled amphibious tank-design with some improvements for the rig.
I tried to create a simple rig animation control with ground detection for the wheels and the suspension.
Also I added some animation-constraints for the steering wheels in the
front and the rear, the guns and the outboards.
The animation happens on bone-layer 1.
Just for fun I created a driving through a wall physics animation by using cell fracture.
Feel free to use it for non-commercial projects.
---
Downloads
---
Modeled and textured in 3D-Coat for rigging and animating I used Blender.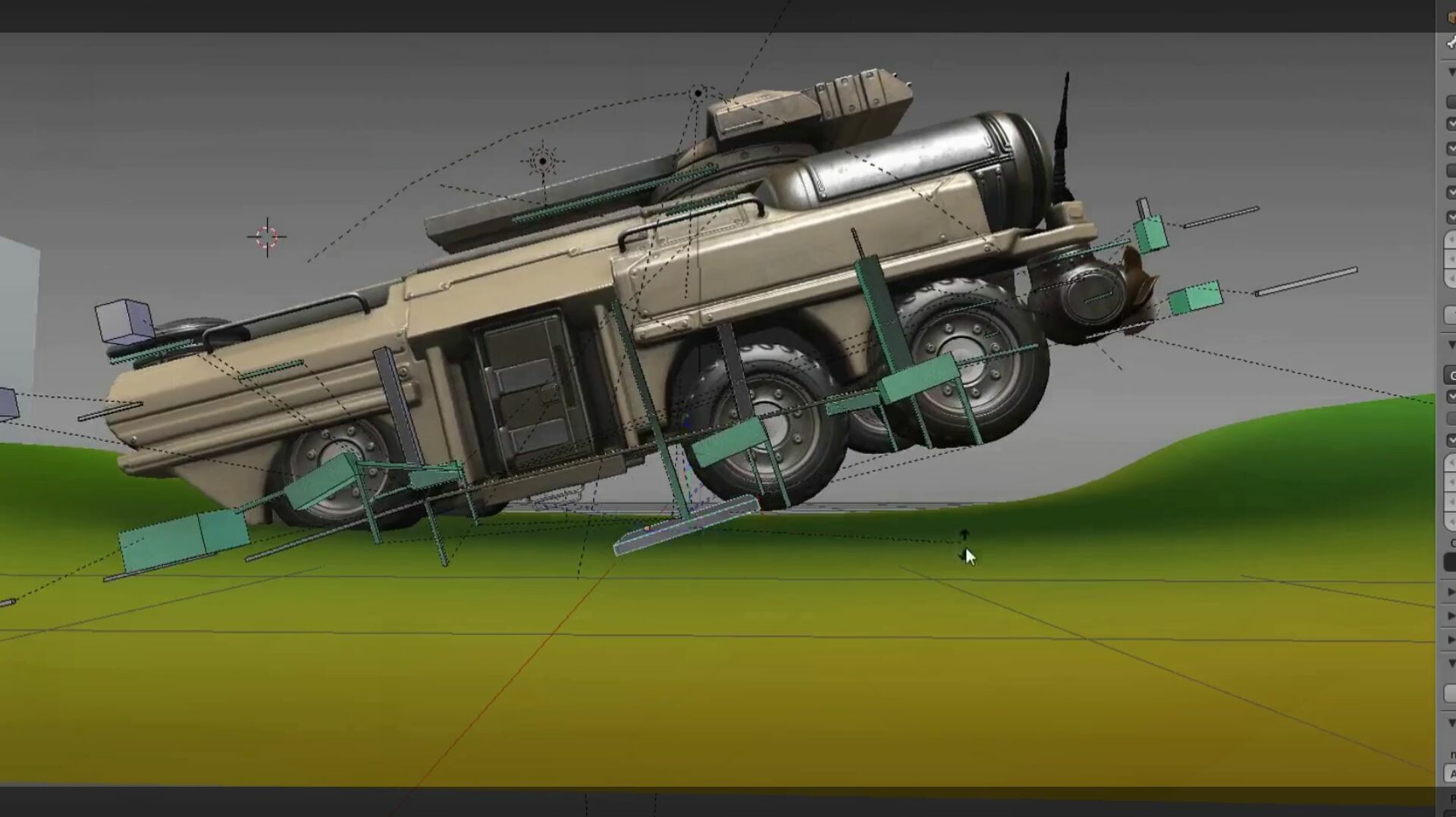 This slideshow requires JavaScript.
Test in Blender 2.8
I've created this little scene to familiarize myself with the new Blender UI and the Eevee render engine (the Eevee render is breathtaking awesome).
Gradually I get used to the new interface, but it's still a bit difficult to find the features that I like to use, time will fix that.
I think it's not as hard as the jump from 2.49b to 2.5 was xD.
---
Downloads
---
This slideshow requires JavaScript.